Blog
Details

Hits: 332
As the NHS continues to work incredibly hard to provide care for patients and save lives we start the year with new lockdown rules and guidance and a new stay at home message that has now seen Schools and Colleges closed.
We have always valued a safe and happy workspace and are incredibly grateful to all our team and their family bubbles, who in the first few days of week one figured out at a rota and moved days and hours around to allow them to look after children and for us to provide the service we want to the clients who are moving, both sales and rentals, over the coming months.
At the beginning of the first lockdown we enabled all our team to work remotely and we continue with a combination of home and office work adhering strictly to the Government guidelines and additional measures we all agreed to ensure our safety and comfort and that of our clients.
We do feel very lucky to have such flexibility, remote or home working was a new concept for many, some love it, others don't! and it does have its challenges, we have all seen zoom calls with young children bursting into rooms hunting for an elusive piece of Lego or to launch their lunch across the table, carrots are the favourite missile it seems.
At my end of the zoom call my sidekick is my dog who seems to be quite happy to sit on the chair behind me or on my lap, at first I was a bit awkward about it, but like the parents of the Lego hunters and carrot throwers it is real life and we are all trying our best to make it work, thankfully it's the dogs day off today so I can write this in peace.
(We will post on social media information about the safety measures we are taking, please message us if you need any help or have any questions.)
Thanks
Robert Snowden
Details

Hits: 350
If you are looking to move soon or even in the future now may be the time to consider decluttering your home, after all we have all got a little more time on our hands!
I recently went to see a Gentleman who had lived in his house since the 1970s and over a cup of tea we chatted about his time in the house, all his happy memories and his plans to downsize and look to the future.
The conversation came round to preparing the house ready for photographs and of course viewings when he realised the need to declutter a lifetime of possessions, but... where to start?
  "Don't keep anything that isn't useful or beautiful" a simple quote I once heard but not so simple to execute! 
But there is a simple plan to make your home look and feel less cluttered:
Keep pile (the useful and beautiful)
Recycle pile (the broken, unused and rubbish)
Donate pile, charity shops or gift to friends (the items that fall in the middle)
It can be hard and the gentleman I mentioned found it no easy task but one drawer, one carrier bag, even one handful at a time can get the ball rolling and clearing a lifetime of possessions will get easier and can even be fun, friends may also be grateful to make use of items that have just been stored away and unused by you.
If you are selling your home, it will look great on photographs, feel better to viewers and when you move who knows you may not need such a big removal van after all.
Good luck and let me know if you find an old action man from the 1970s, I can't find mine anywhere!
Rob Snowden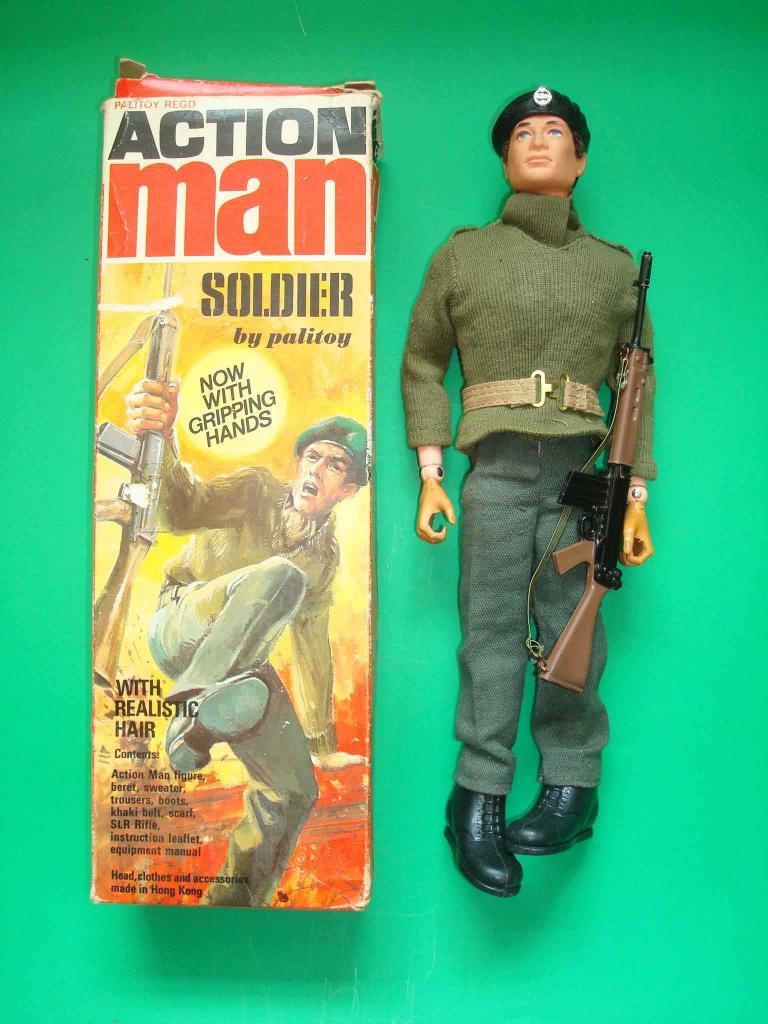 Details

Hits: 341
Anyone who remembers the 1980s will remember the music of Tears for Fears and the fact there was not a great deal to do back then, other than walk the streets, sit on benches in the park with your friends and talk, which now sounds rather familiar as under the "new tiers" the parks are busy, the benches are full and the streets are well trodden again as many of us seemingly re live our earlier years in ways we never thought we would (although I personally was not so keen to walk the dog back then).
Just across the road from our office in Cheadle Hulme Oak Meadow Park is a popular spot for a quick stroll and a chat and Bramhall Park is the  destination of choice for these winter weekends, no log fires in the Hesketh, The Church Inn, or "The Milly" instead muddy boots, muddy children and of course very muddy dogs.
In October, we all took part in a challenge to run or walk 50kmto raise money for Prostate Cancer which was fun and in aid of a very worthy cause and as we clocked up the distance on the roads and in the parks of Cheadle Hulme and Bramhall it was lovely to stop and chat to people we may not have seen for a while, for a few minutes here and there and think how we are very lucky to live close to such open spaces and have the chance to say hello to so many lovely people.
Hoping that everyone is coping with what we are all faced with and I am looking forward to leaving the dog lead at home at least one day soon and sitting near a log fire with my friends and family.
Rob Snowden
Details

Hits: 892
As we continue our second week of working at home I felt like this would be a great opportunity to share with you my thoughts on using the extra time we have now to improve your home. As a property professional and somebody who enjoys D.I.Y this opened up endless opportunities to not only change my living space but to also improve the sell ability and curb appeal of my home when I do come to sell.   
Well the first thing is where to start? Now with most things having a plan set in place not only lets you be more organized but allows you to set an end goal and with any house the curb appeal is the first thing we see, Get outside and get that driveway, path & front step clean. Now a power washer works perfectly to get rid of those old weeds and winter grime but a bucket of bleached water and a stiff brush work just the same. Trim any bushes back, mow any grassed areas and if you share a lawn do the neighbours half, its time like this when these acts go that extra mile! A back garden to any house is such an asset so continue to take the same approach as you have taken to the front. Some advice I would personally give would be to maintain your lawn. Grass over the winter months will create thatch which is usually a combination of dead leaves and matter which builds up in your lawn. If you grab a rake and start to rake the grass you will be amazed at how much of this is actually in your lawn. Once removed and away from the grass scatter a grass feed onto the garden, you will see bald patches but after a week the grass will come back stronger greener and provide that perfect lawn for the upcoming months. I have used Evergreen complete 4 in 1 as its reasonably priced (£10-£20 dependent on size delivered to your door) and most importantly its pet and child friendly once dry. Finish off by neatening up those borders de weeding any unwanted visitors and straighten up anything you can.
Now we have sorted outside the next steps would be to work out what you can do to benefit your home internally. From meeting people daily at their homes and showing prospective buyers potential new abodes it gives me the upper hand in knowing what people want but also seeing numerous ways of how people style and utilize their space. One thing we needed to improve on at home was to utilize the storage to the best of our ability. Living in a 1970's 3 bed semi storage was not something that we were inundated with however what we had we were not using to our best ability. We sat back and decided between us that somewhere to store the shoes, more coats and those few extra bits would be ideal so we got to work on our under stairs cupboards. We found a tin of white paint in the shed and covered the only bit of 70s mustard paint which remained in the house and it was amazing how fresh something like an under stairs cupboard could become. We had some basic home shelving delivered and 3 coat hooks, all in the cupboard cost us £25 to do.
Going forward we are going to look at doing the simple things that have those big effects;
Re sealing the bathroom & kitchen

Filling any holes and cracks (any filler and decorators caulk works great too!)

Clean that oven! The amount of techniques available online with the use of cupboard supplies is endless.

Deep clean those carpets, use a window squeegee on your carpets and you will be amazed with the amount of hair that's in there (thank Mrs Hinch)

Declutter those cupboards
Art is another great way to improve your home not only does it add a personal touch but gives you something to do and create. At our house we recently framed a 1970's bus banner which really looks the part along with making a family Lego portrait. I ordered a frame printed off some names and put together some Lego pieces that relate to us at home, it doesn't have to be Lego so get creative as this is something great for all the family to get involved in.
The list goes on but the main things to take from this are to utilise your time, get those tools out, use those old paints and improve your home in a number of ways. If you would like to discuss with us anything prior to selling your home please get in touch and we will be happy to call or video chat.
Stay Safe, Stay at Home.
JOSH SW
Details

Hits: 1102
On the way back from a meeting with a client in Stockport I went past an old pub in the marketplace called 'The Cocked Hat' and their signage says 'purveyor of good times' which I loved. This landlord is telling everyone that you go in there and you have fun, it is a good place to be. He is selling the experience not the facts and figures.
It made me think about what we sell, yes, we sell and let property for people; they are the facts. However our role is much more that that, we manage people's move and help them to get to the next chapter of their life which could be first time buyers moving into their first home, young families upsizing for more space or older clients looking to downsize for less space!
A lot of our business comes from repeat clients such as professional developers or people who move regularly and recommendations from previous clients. This is because the experience they have in dealing with us is impressive, we take care of our clients and we do the little extras that make all the difference such as being available to talk on our mobiles seven days a week, liaising with the full chain during a sale and negotiating for our clients on the property they are buying.  We are a local business and we really care about making the whole move happen.
So, if the Cocked Hat landlords are purveyors of good times, I would say that we, Snowden Wilkinson, are purveyors of your next chapter, purveyors of peace of mind and purveyors of easing stress.
If you are planning a move and would like to find out how we can help please contact me on 07833 448 231 or This email address is being protected from spambots. You need JavaScript enabled to view it.
Ian Wilkinson